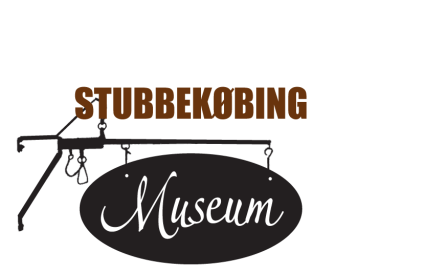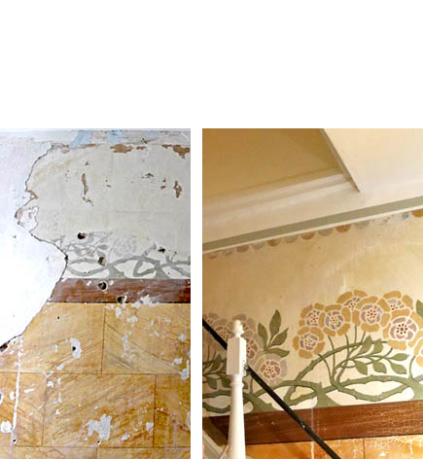 The staircase walls is now restorated and painted as they once were.
Pictures from the restauration
klick here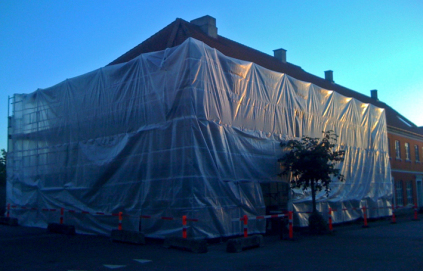 Restoration of the protected building 2016/17/18
The building needed a bit of gentle looking after, and thanks to the donations the workmen started a thorough restoration inside and outside, downstairs and upstairs.
In the basement some of the bearing uprights were changed. New heating apparatus were installed in all rooms. This assures a dry climate. Walls, windows and the facade were restored and painted. And not at least "Nielsens stue" was repapered with a pattern, which you had 100 years ago.

And the year after, in 2018, the stairwell to the 1. floor was painted as it was when the building was made. The conservator found the recovered colours and a charming flower border, which the painter copied afterwards.

The volunteers of the museum are now very proud of being able to display the beautiful building and to present the exhibitions in very fine surroundings.

The restoration of the museum could be realized with a donation of 4 million kr from A.P. and wife Chastine Mc-Kinney Møllers for public benefit.
The museum and the big number of volunteers, who works at the museum and in the Info Cafe, will like to give a big thank you to the Mærsk fund for their benevolent support in order to preserve this cultural gem in Stubbekøbing for the benefit of the locals and the tourists for many future generations.
At the same time we will like to thank the Cultural- and Castle agency for a grant of 450.000 kr. It has made it possible to restore the house to its original state as the beautiful neoclassical merchant`s house, as it was in 1846.