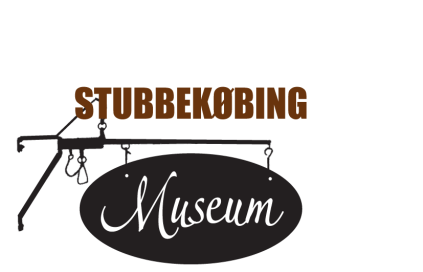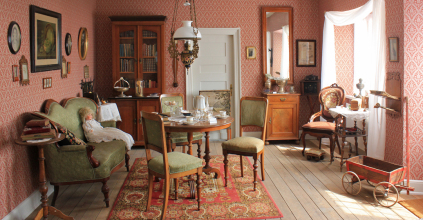 Nielsen`s livingroom had a thorough renovation in 2016-17, together with the renovation of the other rooms in the house. It can now be seen as the grocer`s fine best room, as it has been in the beginning of the 20th century.

It is like entering great grandfather`s livingroom with period wallpaper, muslin curtains, mahogany furniture, pipe rack, harmonium, lace pillow, porcelain table arrangement, silverware and old family portraits on the wall.
The livingroom is from 1906, and it belonged to saddler Kørvel from Karleby.
It was donated to the museum in 1992 by his grandchild.